R. Craig Collins > Common> Training Home Page> Faculty Council Info
Faculty Council is the official organization providing representation for faculty members at Temple College. We exist as a group effort to promote the best interests of Temple College, its faculty individually and collectively, and the community.
If you are interested in joining, please contact one of the officers.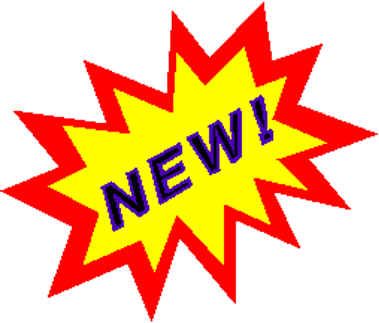 Barnhart Selection Doucmentations
Sarah Baker Harris Information, Letter of Recommendation
Kim Clawson Information, Letter of Recommendation
Kim George Information, Letter of Recommendation
Link to voting, https://www.surveymonkey.com/r/X8ZCT3C
Recent Faculty Council documents
Temple College Faculty Council Proxy Form (docx)
Agenda, April 2019 (docx)
Minutes, February 2019 (docx)
Treasurers Report, April 2019 (docx)
For Discussion, related to Chair and Director selection (docx)

Agenda, February 2019 (docx)
Treasurer's Report February 2019 (docx)
Faculty Council Minutes, January 2019 (docx)
Agenda, January 2019 (docx)
Treasurer's Report January 2019 (docx)
Faculty Council Minutes, November 2018 (docx)
Draft of new Constitution (docx)
Agenda, Nov 2018 (docx)
Treasurer's Report, Nov 2018 (docx)
Faculty Council Minutes, Oct 2018 (docx)

Faculty Council Proxy Form (docx)
Draft: New Constitution (docx)
Proposed Title change (docx)
Internation Equavalence for Titles (xlsx)
Agenda August 2018 (docx)
Treasurer's Report 2018-Aug 20 (docx)
Minutes 2018-04-19 (docx)
Committee Membership (docx)
Faculty Council Information Page (pdf)
Faculty Council Constitution (docx)
Agenda, April 2018 (docx)
Treasurer's Report, April 2018 (docx)
Minutes, March 2018 (docx)
Results of Poll (pdf)
Agenda, March 2018, (docx)
Treasurer's Report, March 2018 (docx)
Minutes January, 2018 (docx)
2017-2018 FC Committees August version (docx) Updated
Older documents
Agenda Nov 2017 (doxc)
Minutes August, 2017 (docx)
Agenda April 08, 2017 doc
Treasurer's Report 2017-April doc
FC Minutes 2017-01-09 doc
Approved Minutes for Sept 29 and Financial report for Jan 9 (pdf)
Agenda 09-29 (doc)
FC Minutes 08-16 (doc)
Treasure's Report 09-29 (pdf)
Agenda 2016-5-05.docx
FC Minutes 2016-04-07.docx
Unaccompanied children on campus (doc)
Agenda 2016/4/7 (doc)
FC Minutes 2016/1/11 (doc)
FC Faculty Title Policy (doc)
FC Proctored Testing Policy draft (doc)
2017 Barnhart Nomination Form (docx)
2017 Barnhart Nomination Info (docx)
Agenda 1/11/16 (word doc)
Treasurer's Report 1/11/16 (word doc)
Minutes 11/12/15 (word doc)
Agenda 11/12/15 (doc)
Treasurer's report 11/12/15 (doc)
Minutes 10/01/15 (doc)

Aug 17 Agenda (doc)
Treasurer's Report 8/17 (doc)
FC Minutes 4/29 (doc)
Treasurer's Report 4/29 (doc)
FC Minutes 3/26 (doc)


2015 Election results (pdf)
Barnhart Nomination information
2015-2016 Barnhart winner Information

2014-2015 FC Committees.pdf
Constitution-01-12-2015.pdf
Faculty Council Survey
FC Agenda 2015-4-29
FC Minutes 2015-3-26
FC Agenda 2015 3-25
FC Minutes 2015 3-25
FC Treasurer's Report

FC Agenda 2015-3-5
FC Minutes 2015 01-12
Treasurers Report 2015-3-5

FC Minutes 2014-03-27.pdf
FC Minutes 2013-01-14.pdf
FC Minutes 2013-09-26 (Draft).pdf
FC Minutes 2013-11-21.pdf