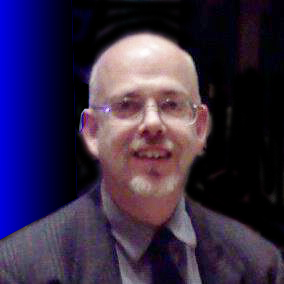 R. Craig Collins > Web Page Design > Portfolio > Denver
July 2011, Denver/Corpus Christi © R. Craig Collins, 2011
(To Denver, 2005) (Jump to Corpus Christi, 2011)
The annual Fusion conference, for our school's eLearning environment Desire2Learn, was scheduled for Denver, one of my favorite towns.
Posted June 30:
Well, I have uploaded my presentations for Fusion 2011, I have reservations, I have airline tickets, I have a ride to and from the airport... I blew my timing. I'm ready for Fusion now, not next week
July 8
Released my ePortfolio, and added links to all the web sites mentioned in my Presentation. Now all I have to do is pack... I cannot wait to get to Denver Saturday, and start Fusion Sunday
July 9, Saturday
11:00am Drive to ACT airport, clear security, and wait. Plane arrived a little late, so it left a little late... normally not an issue but I only have 30 minutes to get from one end of Terminal B to the other end of Terminal C. Thank goodness for the SkyTrain. I was the 3rd to last person to board, but still found overhead space for my bag and under seat space for net book. Upon arrival in Denver, located Super Shuttle and was delivered to hotel about 4:00pm

Met Shonagh Simpson at counter, and she made sure my room was upgraded to the suite I had won earlier in a D2L Poster Contest.
Scoped out the conference facility which was below street level under the plaza and tower, then headed up to Tower room 1400 (corner room overlooking the plaza and 16th Street Mall) to unpack.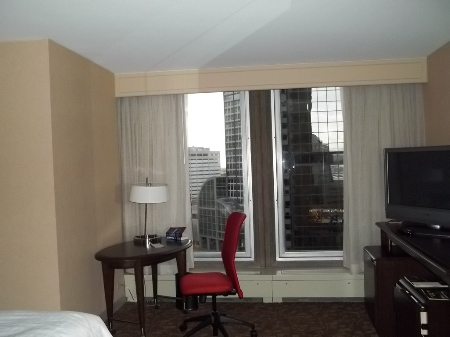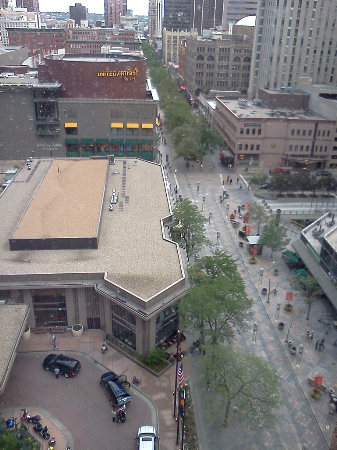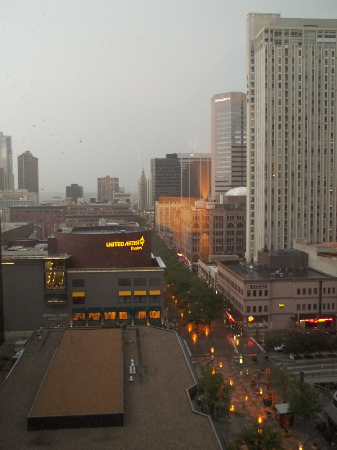 After getting the lay of the land, I headed out to grab a bite, then walked the 16th street mall from Capitol toward Common Park (detour to find TAG, the site of the "Un-Conference"), over past Union Station, the Wynkoop Brewery where the Social Event is Sunday, and by Coors field... about 3 miles to settle my nerves. The conference area looks great, Shonagh and Heather have put in some serious time...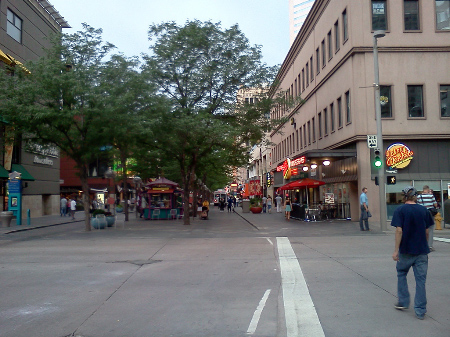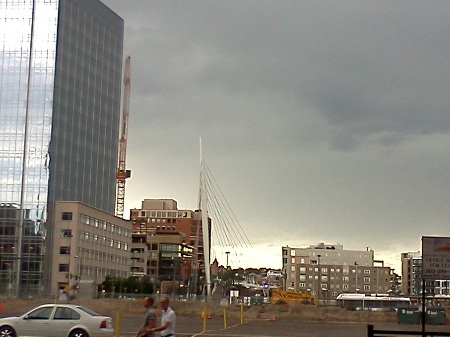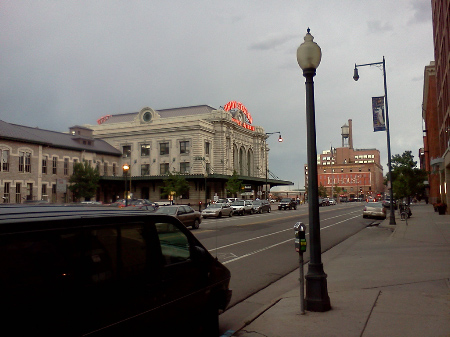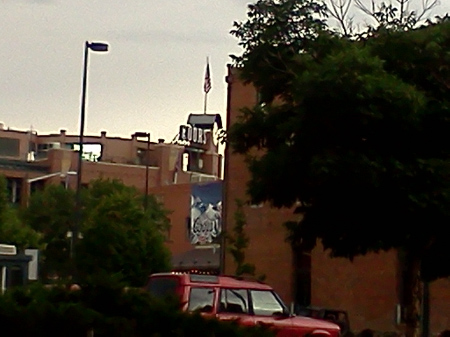 July 10, Sunday
After breakfast of Ham and Egg Scone and tea at Peet's in the Sheraton, I set up my Poster; it was kind of neat to just wander and see all the pieces coming together. Being on the Steering Committee, I like to kid myself into thinking I had some part in this, but the marketing folks did all the great stuff.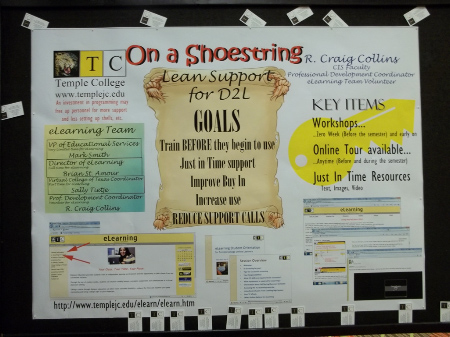 I walked the 16th Street Mall again, and had lunch at Leguna's, just off the Mall. Pretty good Mexican food for this far from the border.
The skies opened up just as I was heading to TAG on Larimer, for the un-conference set up by the very entertaining Kyle Mackie. But I made it only slightly damp and the umbrella held up. There was a great presentation on eLearning and where it is headed, a good presentation on using user feedback, a fun display on setting up apps, how not to photograph (in my case, it would help if I had a good camera), and a very entertaining session on 'node...'
you'll have to ask.



John Baker, Desire2Learn big shot, even dropped by.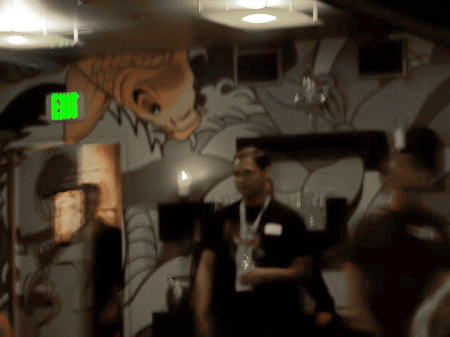 Then it was off to Wynkoop Brewery for the Fusion kickoff event. BBQ on three floors, pool tables, etc., made for a lively start... well for those who drink. But I had a good time chatting to potential clients, reconnecting with some familiar faces and meeting some new faces... all the while trading pins for our lanyards...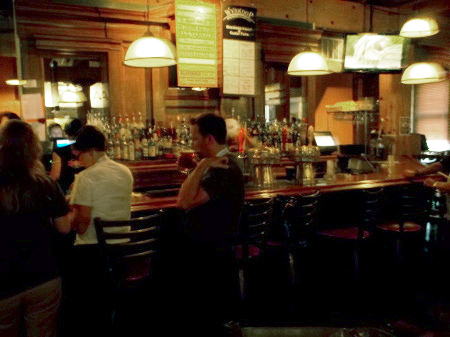 July 11, Monday, 6:30am,
Quiet... very quiet... too quiet; something crazy is about to happen
What a great keynote... I really appreciated hearing that there is scientific reasons to do what I do... relax to allow those aha moments to creep in... focus on practice and allow for mistakes, and that trying hard is more important than being smart. I also really liked the fact that we can improve results with encouragement and support to increase grit... which can lead to retention. Thanks Jonah Lehrer.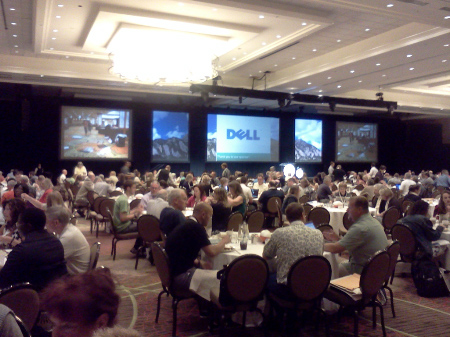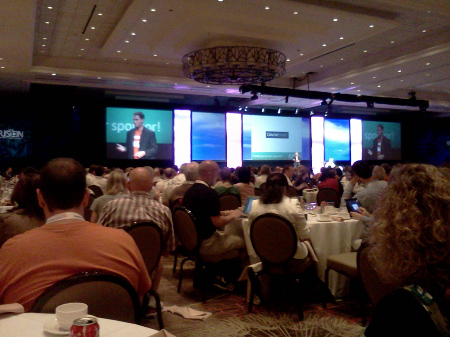 July 11 Sessions
I started with Ian Smissen, of D2L, giving a great overview of how the Instructional Design Wizard can feed the Course builder. I have a ID background (Master and PhD work in Education and Computing, but it appears they have streamlined a lot of what I would do by hand. I have considering a refresher for my coursed, this will let me step up my efforts... now if I just had some time. (Won't need as much, but I still need to sleep.) This should also help me convince a few faculty to design better classes, from the ground up.
I am a power user and this is my 4th Fusion, but there is always something to pick up, so I stopped by the Georgia Virtual School and "I didn't know I could do that" session next. While I have seen most of this stuff, there are a few features I need to get our eLearning director to turn on, so I can play more with them. Great package of material for newer users.
Being the professional development coordinator, as well as faculty... I wanted to see how other schools support online faculty. Mentoring's challenges were well covered by the folks at Elgin CC, and I see a few areas to explore. Some great discussion among the group, too. After all, this is Fusion.
I was part of a lightning round on migrating to D2L, and the Aussies and De Paul folk were great. I just hope the group could see the passion for D2L. I doubt brand X has folks who love the product...
Finally, the Product launch. Long story short, I WANT 9.4 NOW. I want Capture. And I can't wait for the ties to Google and Social media, the new dropbox, and the revamped calendar (especially iCal support.) The Seating chart app looks neat, and the web cam integration that is coming could be very useful. But my boss and his iPad will love Project Leeway, and Tablet based grading.
Now, off to Mile High for some battery charging!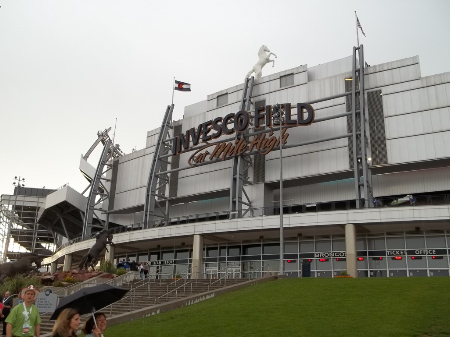 Drum Line to welcome us, and our Fusion team contest results on the Jumbo tron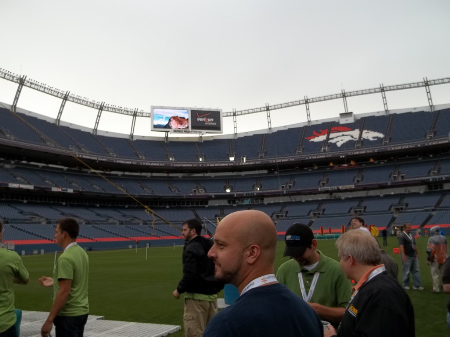 Fun and Games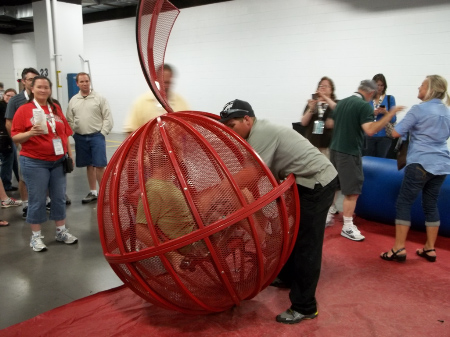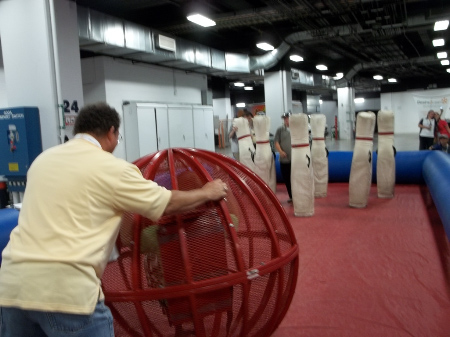 Visiting team Locker Room



I thought Mile High Club meant something else...



Skyboxes



John Baker, showing off





View of Denver



At Chiller's Club, in Mile High... 8 Hand 4 Grands provided the music.



Fusion folk got involved, too

July 12th sessions
I started with D2L Capture followed by Adobe Connect. Very different products with different missions, and I see a need for both... I also see the need to dump our current vendor. Capture, can we talk?
From there, I spent a great hour talking to folks about my Poster, and how we at TC reach out to student before they even enroll, to expose them to the environment, and cut down support calls using an external web site that I developed.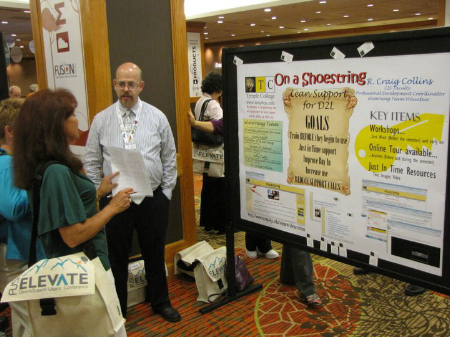 The keynote was very thought provoking, though I wish see gave us a bit more about how her students work with her, and I wish she had given us more distinct marching order :)
At 2:00 I gave my presentation on faculty and student training, and some of the tools, and free alternatives, that I use.
At 3:30 Matt ran use through all the new features since Chicago, giving us a little more meat than Mr. Baker at the release... great stuff in place, and GREAT stuff coming in 9.4.

After a chat with D2L's folks about maybe buying into Capture, Shonagh escorted we lucky winners to an indoor skydiving adventure. You have GOT to check out the video when the D2L folks get that out there.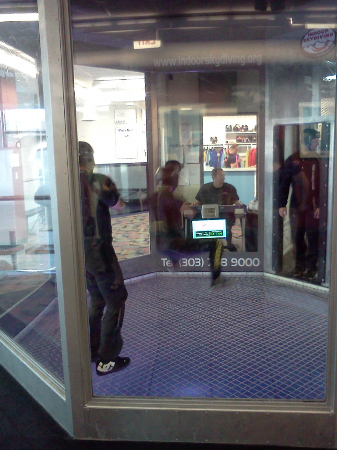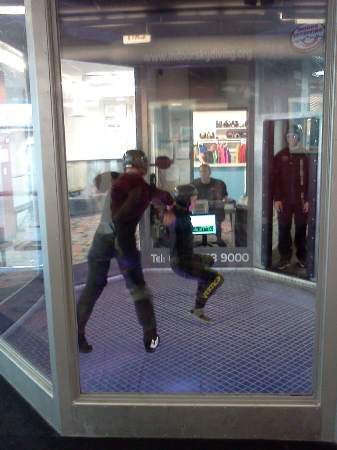 Sadly, it is now time to go pack, but I still have half a day of Fusion to go.
July 13th Wednesday, wrap up day for the Main Fusion conference.
I was surprised by the turn out for the 8:00 sessions... while most people party Tuesday until late, there was still a good crowd was on hand for Colorado Community Colleges's Cultivating Excellence session. I especially enjoyed the design standards and quality assurance efforts. While I doubt our school would go to the master design, I think a checklist is a great first step; I would like to solicit volunteers on our campus for actual reviews... but we have to be careful about academic freedom.
I was then interviewed by D2L folk next to my poster, and then headed over to the College of Charleston story of adoption and training. Several models might work on my campus for training faculty. My last sessions was with Yvonne Monterroso of D2L, who discussed free digital material... while for LoR, I could see how a lot of faculty could use these sights and will pass that information along.

News of the next Fusion in San Diego was a welcome surprise... they even kept it from the steering committee. There is a lot do do in San Diego, and it will be a great venue for Fusion.
July 2011, Corpus Christi © R. Craig Collins, 2011
Back to top (To South Texas, 2001)
July 24, Sunday
After church, and seeing Diane off on her trip to Ocean Springs Mississippi, Susann and I headed out for the 320 mile drive to Corpus Christ to help Lone Star College with ACT training at the TIVA conference.
We stopped at Angie's in Austin for breakfast, and made Corpus about 3:30pm. Our hotel was the Omni Marina Tower, next to a very interesting American Bank complex tower.
We checked into room 1005, facing the Marina. We did a lot of exploring of the area on foot, as well as driving the shore side for miles over the coming days. We shared a Coconut shrimp dinner at Joe's Crab shack, then after the beach we returned for dessert, key lime pie. We wandered around the T Head, saw a reconstruction of Columbus fleet Nina, and went by the Water Street Complex before heading back to the hotel.
To Monday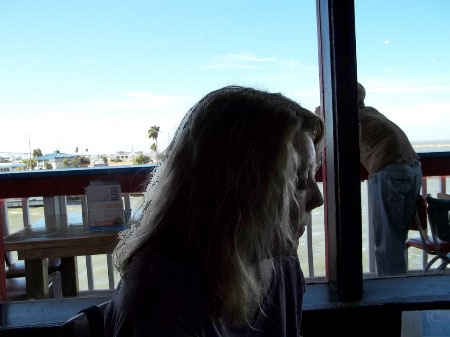 The USS Lexington Museum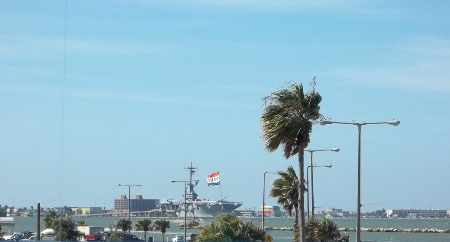 Corpus Christi Beach views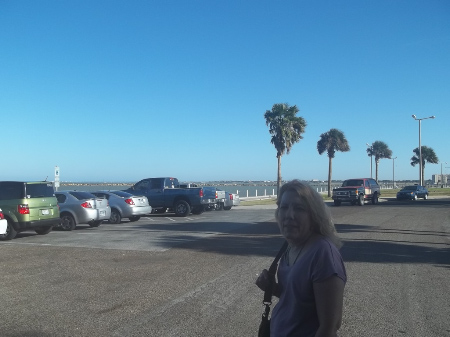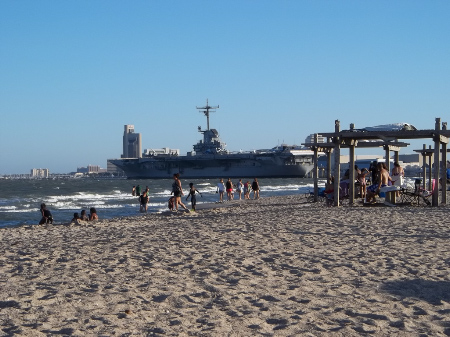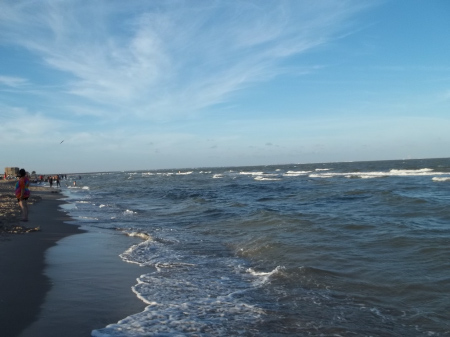 Water Street Market

Whataburger on the Bay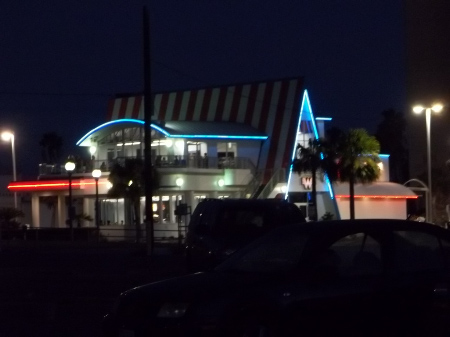 Columbus's Nina reproduction, Corpus Christi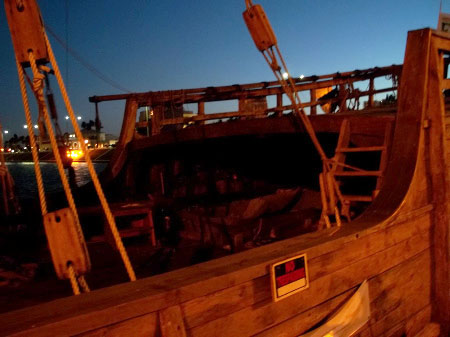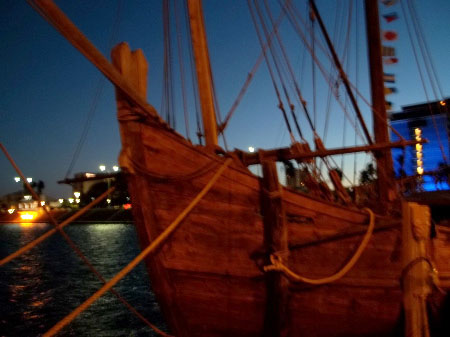 Corpus Christ view from Joe's and Lawrence T Head toward hotel



; Corpus Christ view of Joe's and Lawrence T Head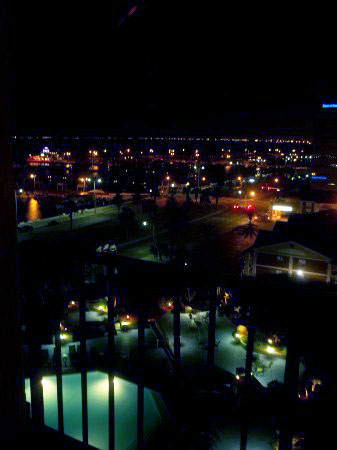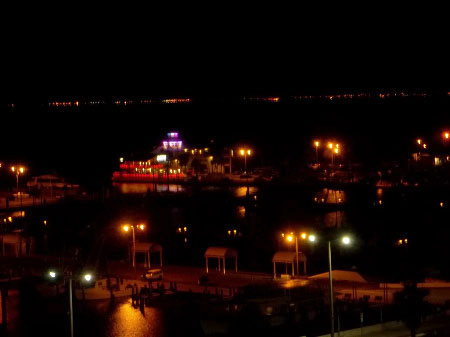 July 25, Monday
After my training session, we headed out to Port Aransas and after the ferry ride had lunch at Virginia's on the Bay... neat view, and we even saw parasailing while we shared a shrimp po' boy. That afternoon we explored the USS Lexington, an aircraft carrier built in 1943. We had queso, and a chicken sandwich on jalapeno cheese sourdough bun. As the sun set, we had beignets for desert, and walked the T head. Could not find any live music, so reluctantly returned to the hotel.
To Tuesday

Port Aransas, Virginia's on the Bay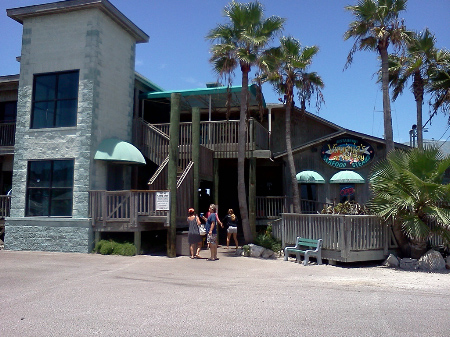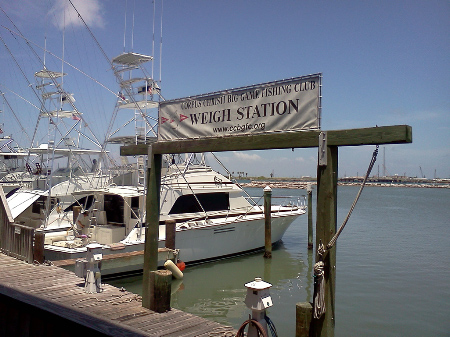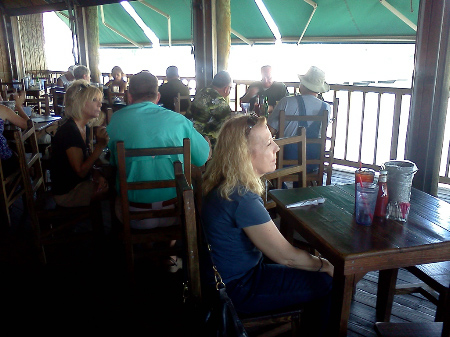 Parasailing

Ferry from Port Aransas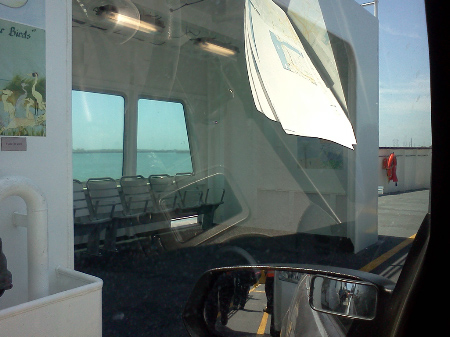 USS Lexington Museum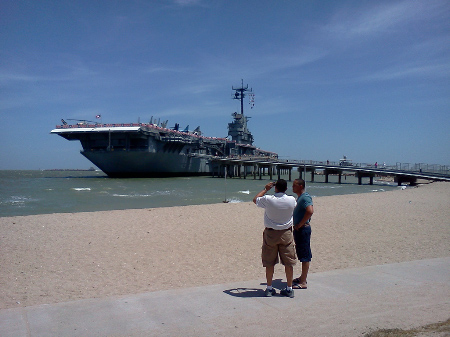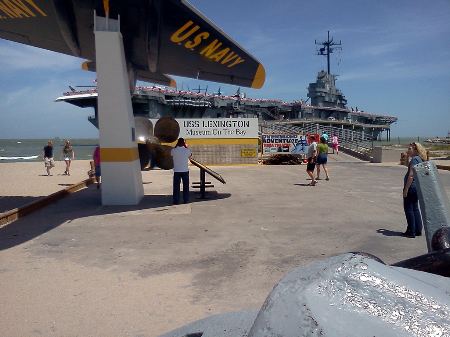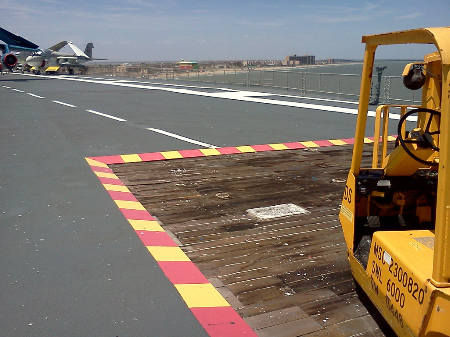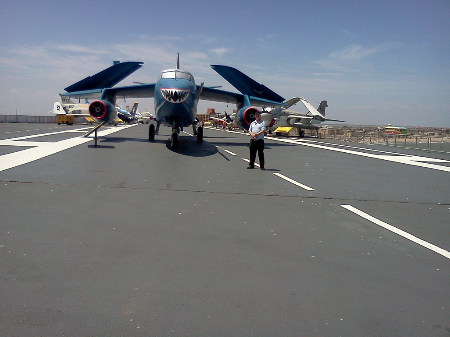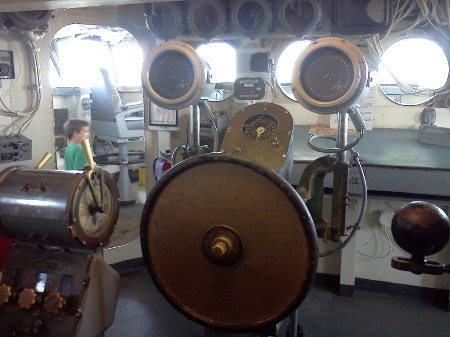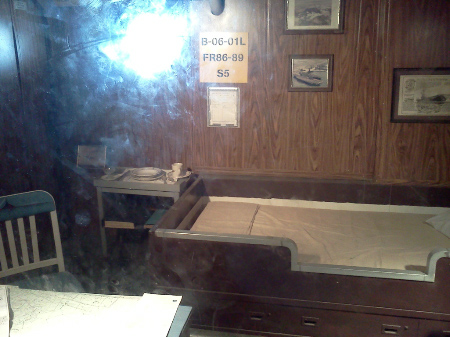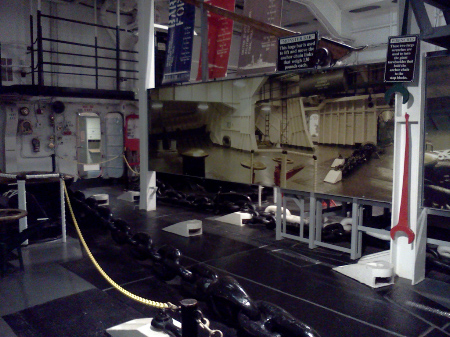 Tavern on the Bay, Harrison Landing, People T Head, Corpus Christi, and view of Hotel area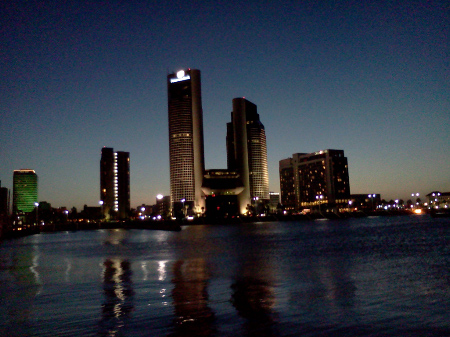 View of Joe's from People T Head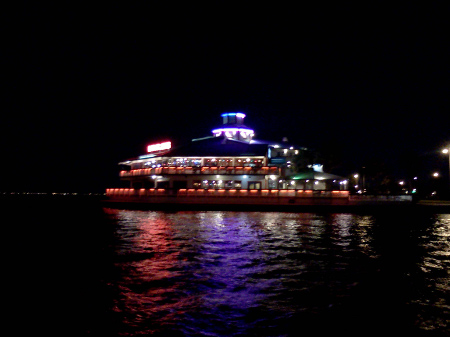 July 26, Tuesday
We had brunch at the Whataburger (originated in Corpus)... but before you judge, this place was two story a block off the water with a great view.
About 3:00 we had lunch with Gracie at Café Express in Austin, before heading back home.
What a nice little trip!