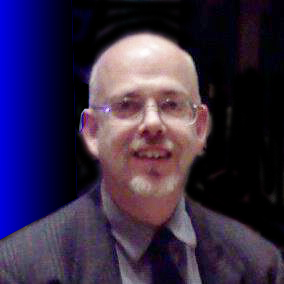 R. Craig Collins > Web Page Design > Portfolio > St. Paul, Minneapolis
July 2009, St. Paul/Minneapolis © R. Craig Collins, 2009
Sunday, July 12
Noon, left for DFW; dropped car at the soon to close Park Air Express, and took the shuttle to Terminal D
4:30pm Boarded Sun Country #504, a 737; we boarded almost first as we had the second to last row, row 26

Aerial view of St. Paul



7:45pm Arrived MSP, and took light rail from Humphrey terminal to Lindbergh Terminal, including a very nice 20 minute walk.
8:15pm Boarded Bus #54 for the half hour ride to Xcel Center stop; it was a short walk to the hotel.


8:45pm Arrived Holiday Inn Rivercentre, checked in to room 313.
9:15pm Walked to Mickey's Diner for dinner (lots of potatoes, eggs, butter, and a great view of the grill).



Monday, July 13
7:00am Walked to Metro office to buy passes, passing the Landmark Center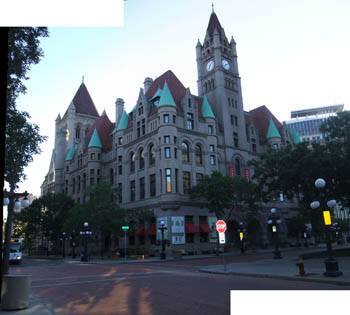 9:00am Register for Fusion Conference
9:30am Meeting with D2L marketing
Girls off to Mall of America
Wandered around Conference Center area, and Science Museum of Minnesota

View from Holiday Inn, Xcel and Rivercentre
on left, Museum behind shops

Holiday Inn, RiverCentre

View toward the Mississippi

A National Park surround the Science Museum of Minnesota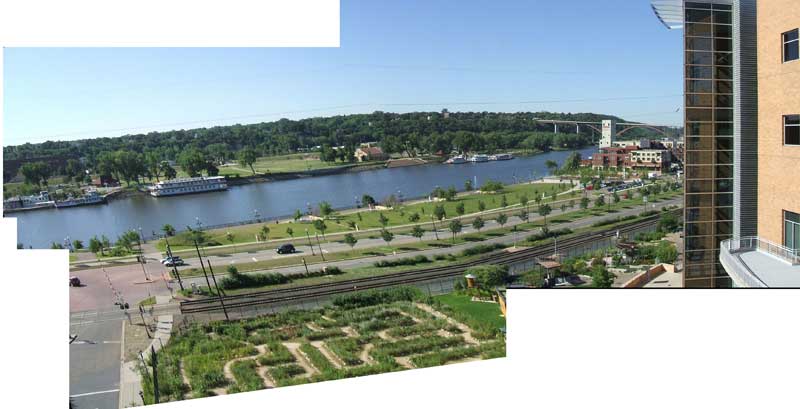 12:30pm Conference began (Conference Notes available)
5:30pm Regroup at Hotel
6:00pm Bus ride to Guthrie Theatre in Minneapolis; performance by Juventas Youth Circus, Product release, dinner in 5th level club.

Craig and Susann in Minneapolis

View from the Guthrie
10:00pm Return to St. Paul
Tuesday, July 14
7:00am Off to the Conference (Conference Notes available)


Conference Room View

Girls explored St. Paul, went to Science Museum of Minnesota and Titanic exhibit
5:30pm After Conference, the Collins family head to Mall of America, and rides rides at Nickelodeon Universe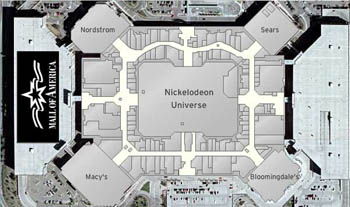 9:00pm, head back to hotel; wander area looking for dinner.
10:00pm Share Fish and Chips at the Liffey Irish Pub
Wednesday, July 15
7:00am Off to the Conference
Girls are back at the Mall of America


Conference Room View
3:00pm Conference Ends
3:30pm The Collins Family goes exploring St. Paul


St. Paul Cathedral, St. Paul, MN

Minnesota Capitol, St. Paul, MN

There were Peanuts characters everywhere, including Lucy

Mickey's Diner, during the day

Fitzgerald Theatre, where Prairie Home Companion
broadcasts from. Arlo Guthrie was playing Thursday night, the radio show was not in town.

Craig and Susann at the Fitzgerald Theatre

More interesting 'sculpture'

Near the Fitzgerald Theatre

More Peanuts

6:00pm Had pizza and pasta at Cassetta's
7:00pm Diane and Craig take a swim in hotel pools
8:00pm Had cannolis for dessert at Cassetta's
9:00pm start packing

Thursday, July 16
2:30am Time to get up
4:30am Check out of hotel
4:47am Catch bus to MSP, long walk and light rail train ride
6:30am Board Sun Country #503 to DFW
9:30am Arrive DFW, catch shuttle to car, head home
11:45am back home...