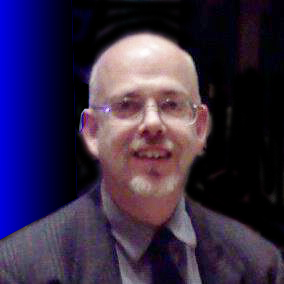 R. Craig Collins > Web Page Design > Portfolio > Dublin, Trim Castle, Powerscourt
2014, Dublin, Trim Castle, Powerscourt, just Craig and Susann © R. Craig Collins, 2014

To our 2013 Christmas trip, Dublin, Giant's Causeway, the West of Ireland
Our Christmas Trip to Ireland (our 3rd trip to Ireland... 2011 and 2007 ) Other Domestic and International trips listed here
The Plan (Pictures and actual trip details start here)
Dublin Bus Passes Order # 51-35016/UK2:
Aer Lingus 2A27IJ
Jet Blue WQBNRB
March 5, Wednesday
Jet Blue 1094 AUS-JKF, 1:05-5:39, seats 22B and 22C
Aer Lingus 108 JFK-DUB, 8:40pm-8:25am, seats 41 A and 41C

March 6, Thursday
8:25 Arrive Dublin
dublintaxitransfer Transfer to Donnybrook Hall
House Number 29 ??
Botanical Gardens ??
March 7, Friday
7:30 Bus to Suffolk Street area
8:00 Depart from Suffolk Street

Celtic Heritage tour from Dublin to Boyne Valley (Viator 35270956)
6,000-year-old artwork carved in the passage tombs at Loughcrew
Louth County to view the Celtic High Cross of Muiredach in Monasterboice
Hill of Tara from where the High Kings ruled the country 1,000 years ago
Trim Castle, walking tour of the historical town of Drogheda
6:00 Return
March 8, Saturday
8:00 Breakfast
9:30 Bus to 59 Upper O'Connell Street
10:30 Depart from Upper O'Connell

South Coast and Powerscourt tour (Dublin Sightseeing/Dublin Bus Reservation 277500)
Sandymount Strand
Dún Laoghaire
Bray Promenade
Wicklow's mountains
Village of Enniskerry
Powerscourt
Wicklow's National Park
2:30 Return
3:30 River Liffey Cruise Viator: 56979916
8:00pm Gaiety Theatre
Order # 20-16696/UK2
Grand Circle Row A, seats 14-15
Stones in His Pockets by Marie Jones
Directed by Tony-nominated Director Ian McElhinney
March 9, Sunday
8:00 Breakfast
??
2:00 Jeanie Johnston Tall Ship and Famine Museum Expedia 170904285141
??
March 10, Sunday
7:50 Breakfast
8:30 dublintaxitransfer Transfer
8:50 Check in
Aer Lingus 105 DUB-JKKB, 10:50am-2:25pm, seats 41 A and 41C
Jet Blue 1195 JFK-AUS, 3:43-7:09, seats 22B and 22C
March

Monday
Tuesday
Wednesday
Thursday
Friday
Saturday
2
3
4
5
AUS-JFK
JKF-DUB
6
Botanical Gardens

7 8:00
Trim
Castle

8 10:30 Bus
3:30 Liffey
Theatre
9 11:30 or

2:00 Tall Ship
10
DUB-JFK
JFK-AUS
11
12
13
14
15
Actual Trip Details ( took 400 pictures, scanned and grabbed another dozen... don't expect to see them all here :)
Wednesday, March 5
8:30 Shipley donuts
9:15 depart
10:30 FastPark & Relax parking $2.00 cash tip for shuttle driver
11:00 After getting our boarding passes, and clearing security, we arrived at Jet Blue Gate 19 at Austin Bergstrom International Airport
11:30 Maudie's $9.74 breakfast tacos
12:30pm board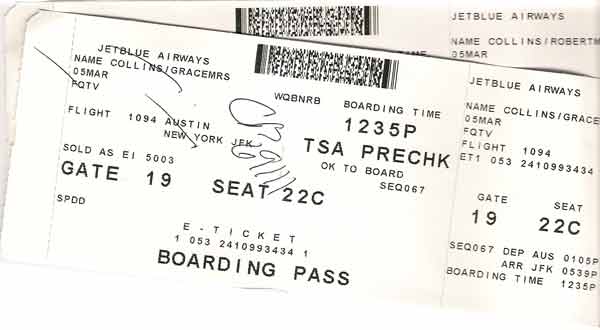 1:00pm Take off
5:00pm Arrive JFK a little early, Aer Lingus is the same terminal, so just went to gate
6:00pm Jamba juice $4.84
6:00pm Illy cafe $8.17 Pretzels
8:00pm board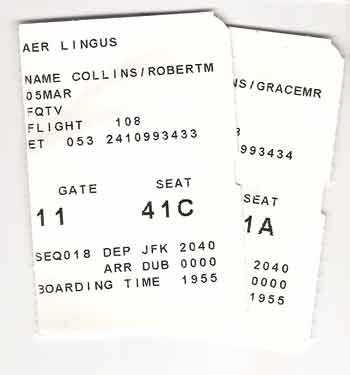 8:40pm At our take off time, they were still loading cargo
9:20pm long taxi, then take off
10:30pm Dinner of pasta, salad, cheese, bread, brownie
I Watched Escape plan and All is lost, and 1 (F1)
Thursday, March 6
8:05 early arrival (of course); we were not given landing passes at JFK, and no one had any on the plane, or in the arrivals hall... but the Customs' man saw we had been to Ireland previously, so he just let us slide.
9:00 Prepaid cab with chatty Arthur to Donnybrook, €5,00 tip
9:30 check in Donnybrook Hall, paid Terry the €360,00 bill. Room not ready, so after a cup of tea and coffee, we broke out our bus passes and headed off.
10:30 bus to St. Stephen's Green, and stopped at the Insomnia, €6,00 for a toasty and latte.

11:00 Visited the Little Museum of Dublin , Kim was our guide and we really enjoyed the photos and memorabilia on display.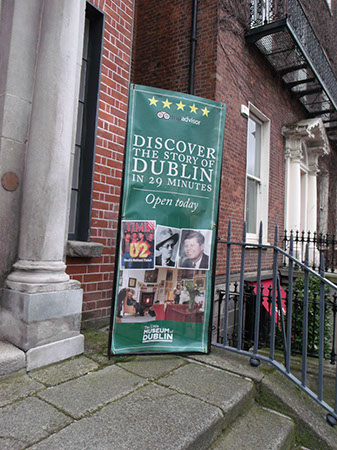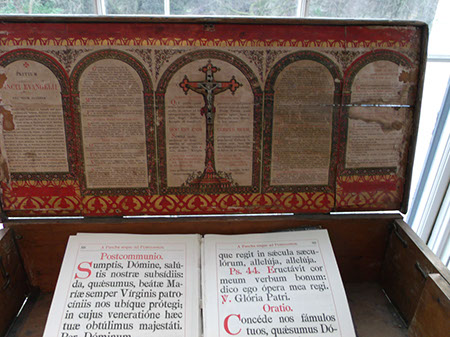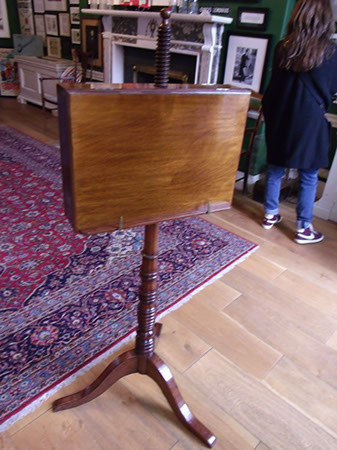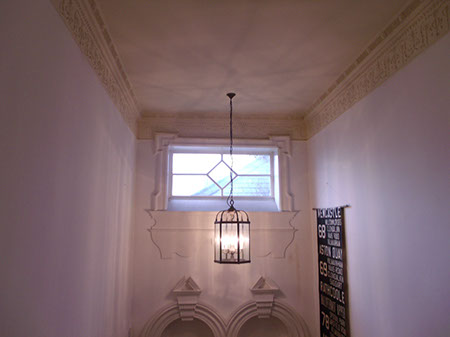 Above is the podium JFK used when addressing the Irish Parliament, a month before his death.
We encountered something new to us, on our bus ride back to Donnybrook: Traffic; normally we are here at Christmas.
12:45 Back at Donnybrook hall, we got checked into room 9, out behind the solarium, in the garden.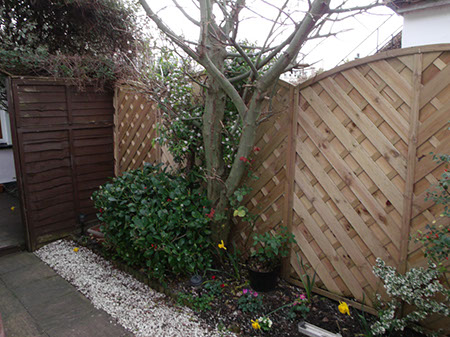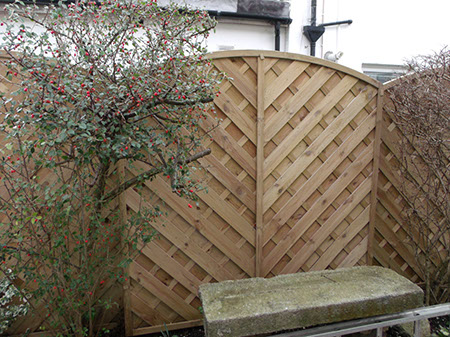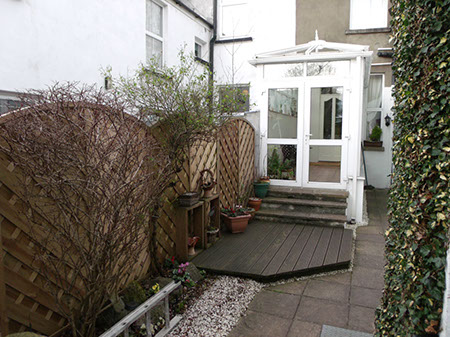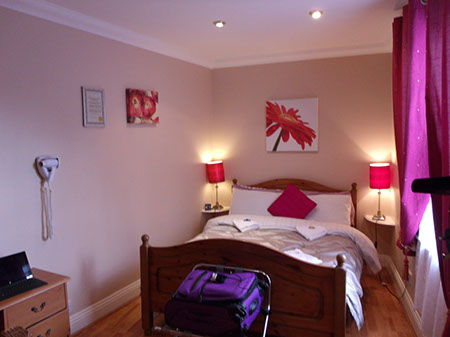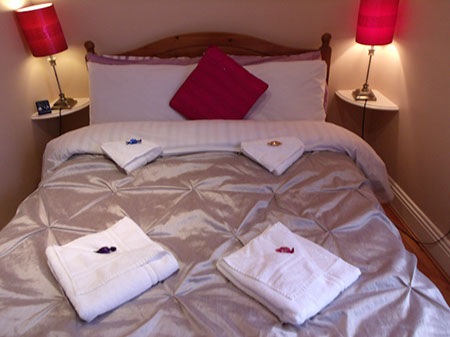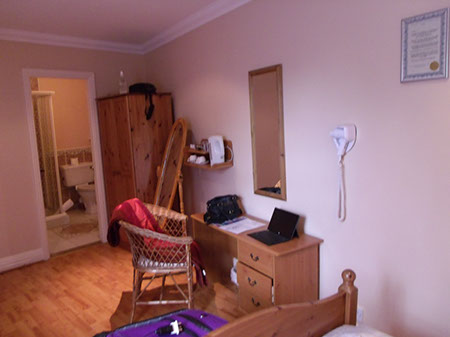 Nappies
2:00 bus to St. Steven's Green,
3:00 walk to Number 29, a Georgian House Museum, €12,00
No pictures allowed, but after a nice video presentation on the era, we toured the house. We started in the basement with the kitchen and servants area, then the main floor with the reception room, the next floor with the living areas, the bedroom, and the attic with the children's area, and governess quarters. Below is a picture I took of the original door, plus some pics from the Number 29 site, and then a few of the plaques in the tea room area.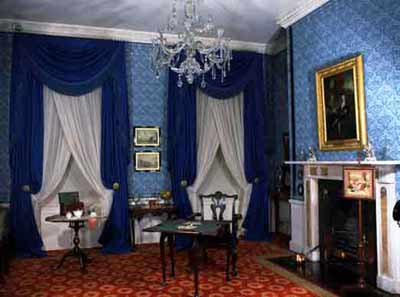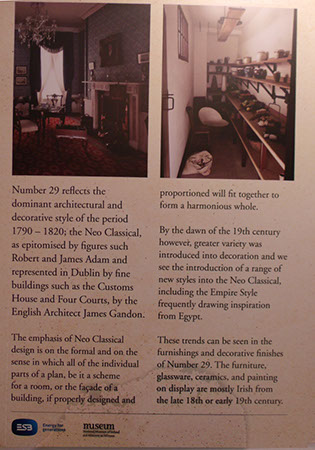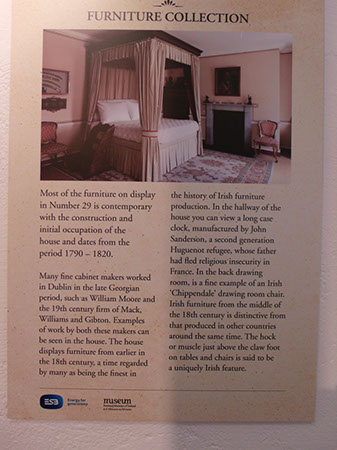 After our tour, we decided to explore Baggot street... we had heard there were some pubs with live music.
After our scouting mission, we took a Bus to Donnybrook, and did a little exploring of Mt. Edan and Morehampton streets.
5:30We took a bus to the Epicurean food court, € 6,95 for Leo Burdock's fish special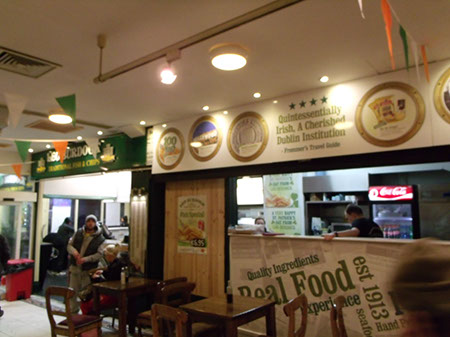 6:30 walked to the Spar/Tim Horton's near Grafton for Latte/Hot Chocolate and donuts €5,00, before taking the bus back to Donnybrook.
7:15 Stopped by Tesco €1,83 for snacks for our tour that was scheduled for Friday.
Turned in after a very long, but fun day.
Friday, March 7
5:00 up, had the cheese sandwiches that Terry had made for us, as we were leaving before regular breakfast service.
7:15 bus to Suffolk Street Tourist office.
We saw the Extreme Ireland bus, and walked over to find it was the Belfast tour, and that our tour had been canceled, as we were the only one's scheduled.
We walked around the corner to Spar/Tim Horton €5,00 for Latte/Hot Chocolate and donuts to kill the time until the Extreme Ireland office opened.
8:30 reschedule tour for Sunday, then madly started planning how we could salvage the rest of the things we had scheduled. We decided to do the Jeanie Johnston and Liffey cruises this day, and headed to the Docklands. The Jeanie Johnston office was still closed, so we walked the docklands area... where there was a lot of activity due to a conference of EU heads.
| | |
| --- | --- |
| | |
| VIPs in Police escort | Customs House |
| | |
| Famine Memorial | Clever art by the lighting system |
| | |
| Tube in a Cube, the Convention center, and Garda (police) | |
| | |
| | Ulster Bank |
We headed back to O'Connell, and the Dublin Bus office to pick up our tickets for the next day, and stopped by Eason for a card, €2,49.
11:00 Jeanie Johnston tour; the Jeanie Johnston was a famine ship built on spec in Canada, and is the only ship never to have lost a passenger.
This replica, built in Ireland, was used as a training vessel until the recession... it now houses a moving famine museum in the hold.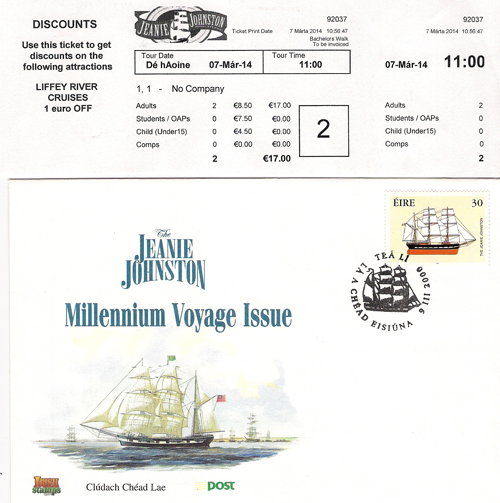 12:30 Lanigan's Pub Cottage Pie, chips, veggie soup €12,90

1:30 After lunch, we strolled to the Liffey River Cruise office on Bachelor's walk, just past O'Connell, and got our tickets, and did some sunning with the gulls.


2:15 Liffey River cruise with Captain Paul and guide Ray
| | |
| --- | --- |
| | |
| The boat | Ha'Penny bridge |
| | |
| | |
| Snipers on the roof guarding EU dignitaries | Becket bridge, shape of a harp |
| | |
| New Docklands area | Ray and Paul |
3:15 We walked through over the Ha'Penny Bridge to Temple Bar (bar is an old term for walking path, even though the area now crawls with pubs...) past the Money Tree to Dublin Castle

| | |
| --- | --- |
| | Money Tree |
| Dame Street, Temple Bar | |
| | |
| | |
| | |
In Dublin Castle is the Chester Beatty Library, home of one of the best rare book collections, with a focus on Asian and Middle East,
locker €1,00

No pictures allowed, but the http://www.cbl.ie has wonderful image galleries
5:00 46A Bus to Donnybrook
6:45 Abrakebabra €9,90 Shawarma, Doner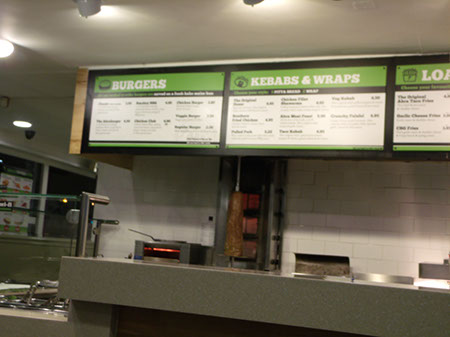 Took a bus to Foley's Pub, but the music was 2 hours away. So we took another bus to the Liffey, and tried the Brazen Head, but still no music.
So we walked to toward Temple Bar, passing Christ Church and Four Court...



and as we strolled past the Temple Bar, we listened to the street Musicians.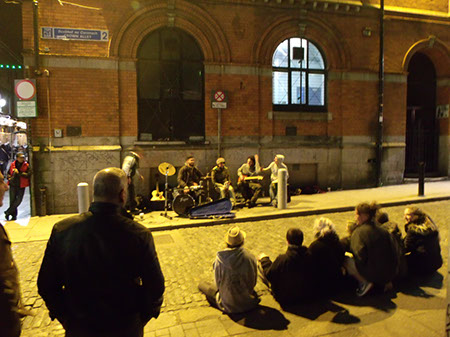 9:30 Grabbed some snacks at Donnybrook Fair €4,99
Saturday, March 8
8:00 We had our wonderful breakfast at Donnybrook Hall, porridge, and eggs Benedict on baps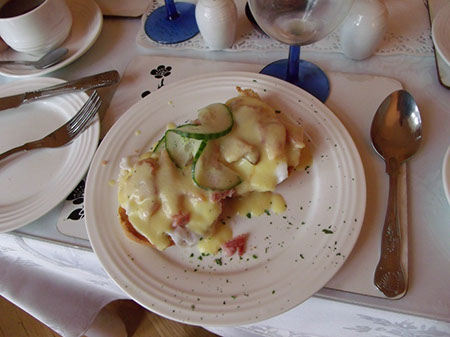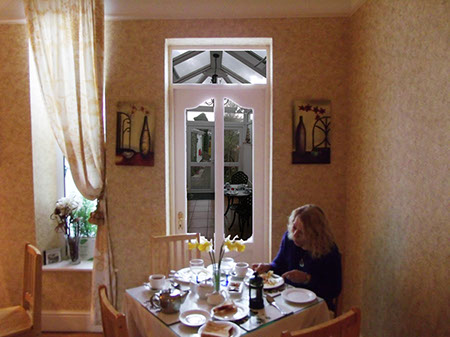 9:30 Took the bus 46a to Dublin Bus, by the Spire

10:15 Southcoast tour with Declan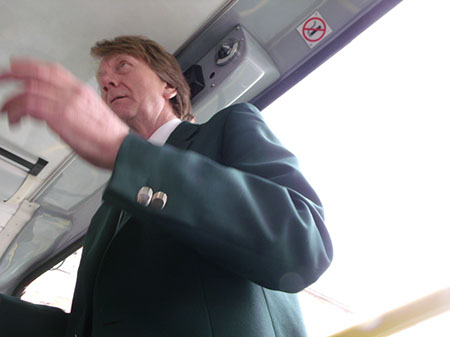 We headed out from O'Connell, passing the docks and the Docker's cottages, and the new Stadium to the bay, passing many Martello towers,including one that now houses the James Joyce museum.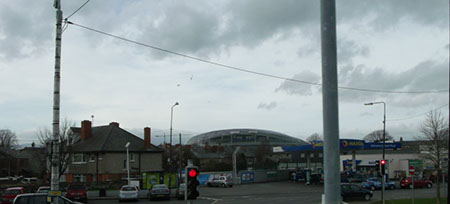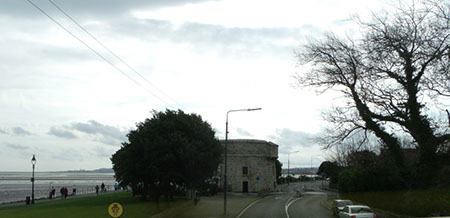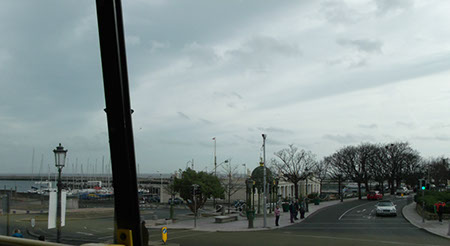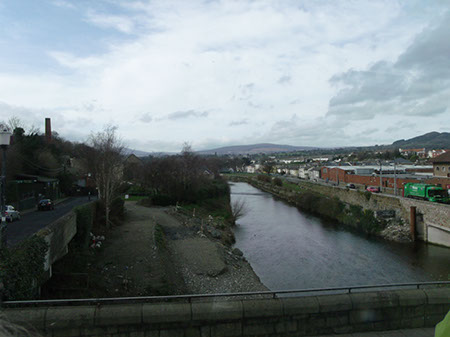 11:30 Bray, on the coast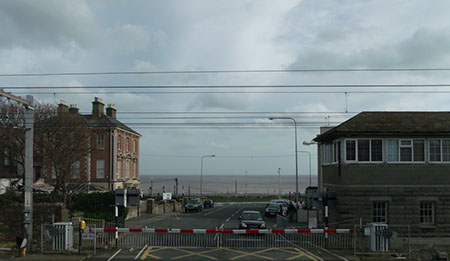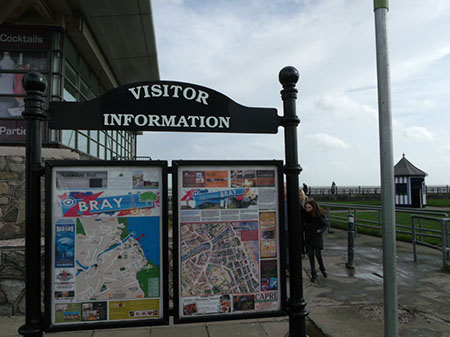 Enniskerry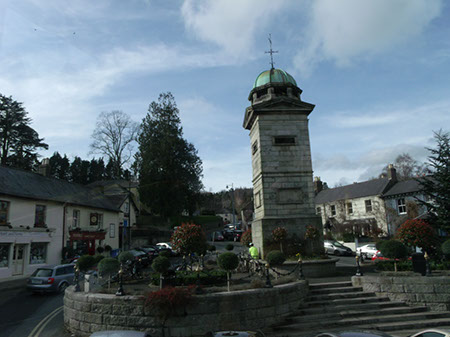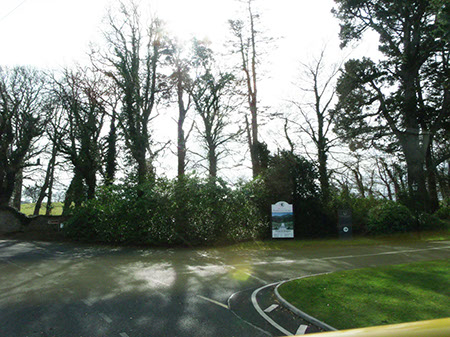 12:30 Powerscourt: the House was closed, but the did have an exhibit on the house.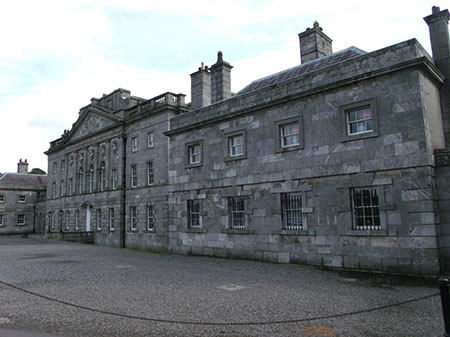 Yes, the bus squeezed through this gate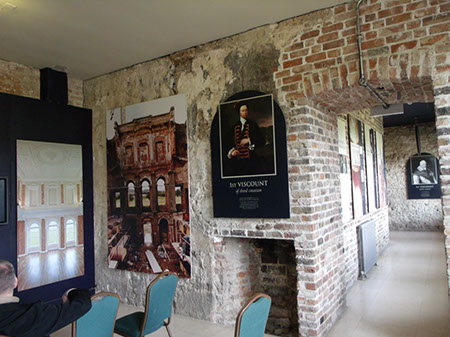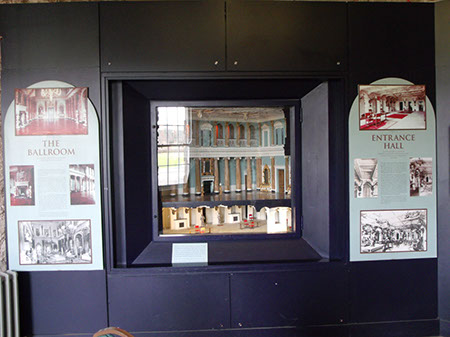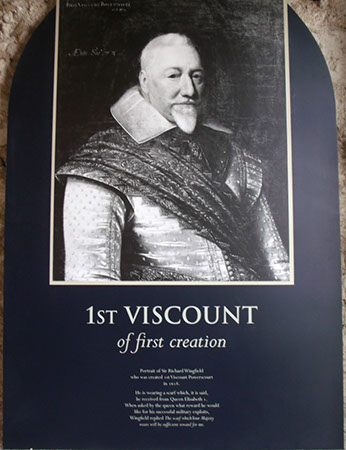 We then toured the gardens: Italian Garden, Japanese Garden, Peppercorn Tower, Walled Garden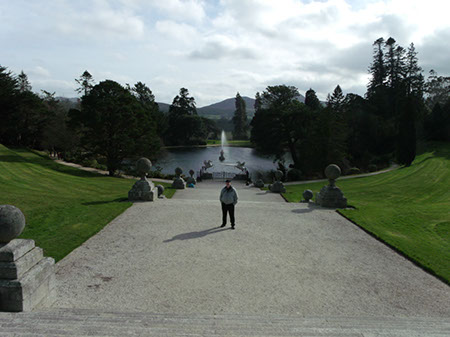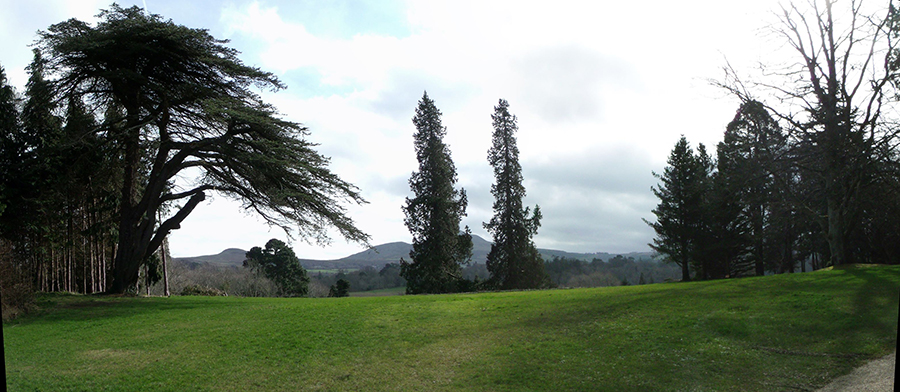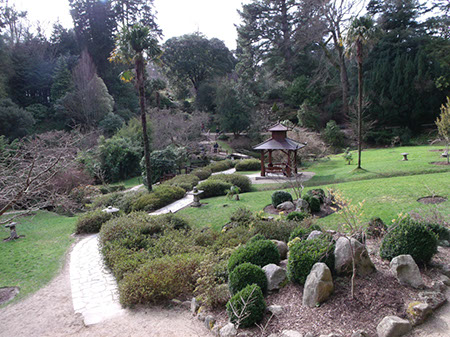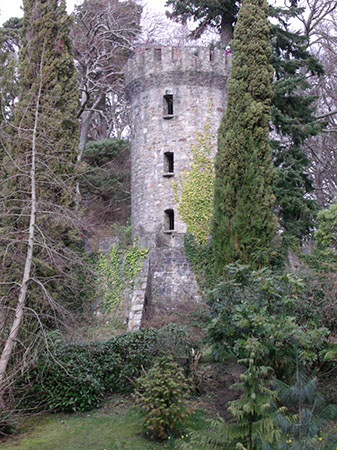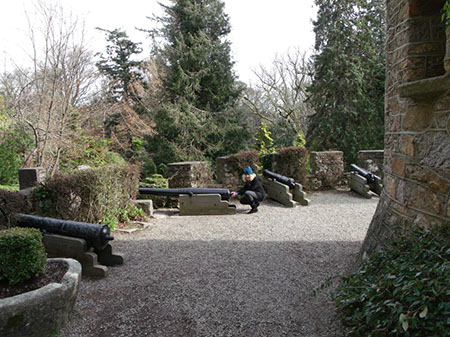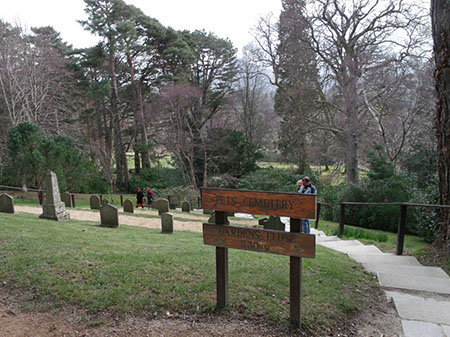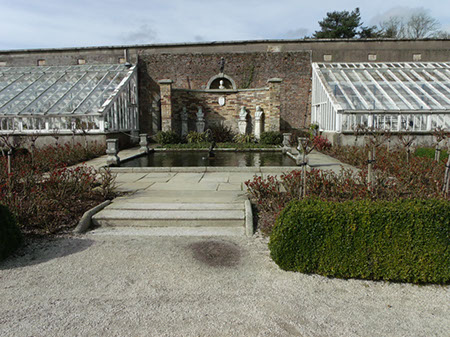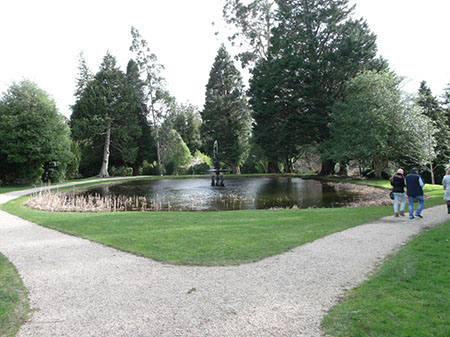 Back to the house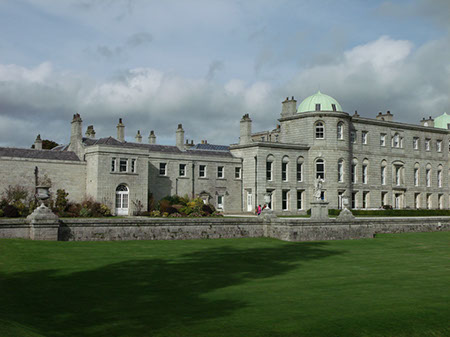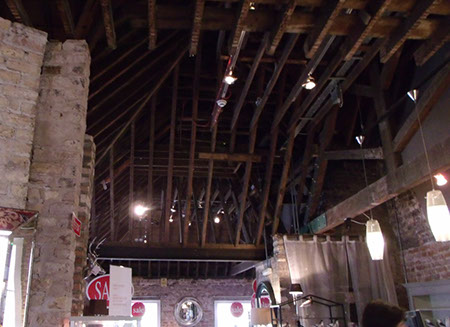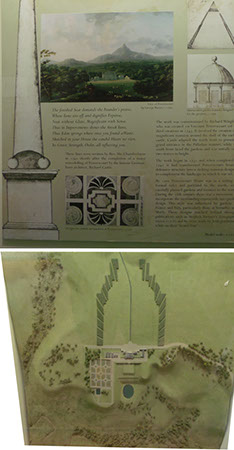 1:45 Pear vanilla scone with clotted cream €2,85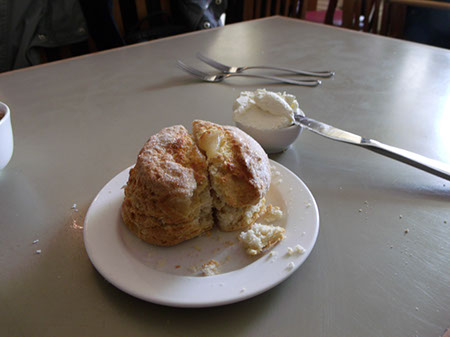 2:15 bus, back towards Enniskerry
Back toward Dublin

3:15 back to O'Connell

3:30 City Tour: drive past Trinity College, St. Stephen's Green, Cathedrals, Hueston station, Gaol and hospital, brewery, distilleries, Phoenix park


Bigger image
| | |
| --- | --- |
| | |
| Christ Church | St. Patrick's |
| | |
| | Gaol, left; Wellington's Monument, Phoenix Park |
| | |
| | |
| President's House, Phoenix Park | |
4:45 O'Connell
5:00 La Pizza €14,90 pizza, chips, drink, soup, and toastie
6:00 long wait for bus, by the first place we ever ate in Dublin, Beshoff's
6:45 Tesco €2,68
7:15 to Gaiety theatre
8:00 Stones in his Pocket, comedy
10:15 bus to Donnybrook

Sunday, March 9
Cheese and butter sandwich
7:30 Taxi € 10,00
7:40 Got there early, so after marking our spot on the bus with Ross, went to Spar €1,70 for Latte for Susann
8:00 Phoenix park adventure with Ross, road closed so we explored a bit.
9:00 Hill of Tara, 25% of Ireland visible, visited the burial cairn, and Lia Fail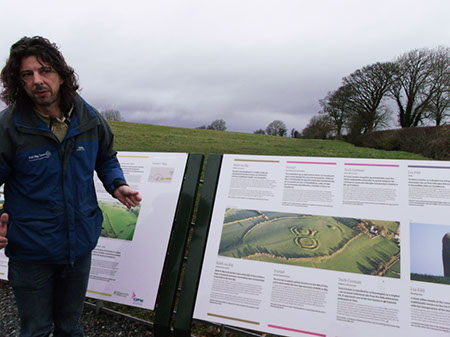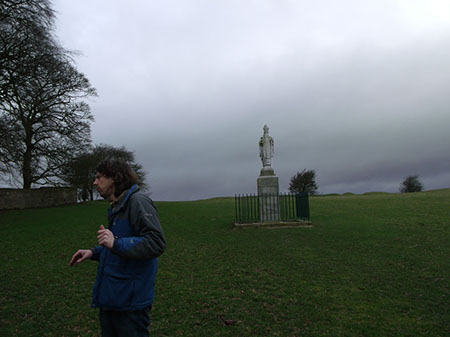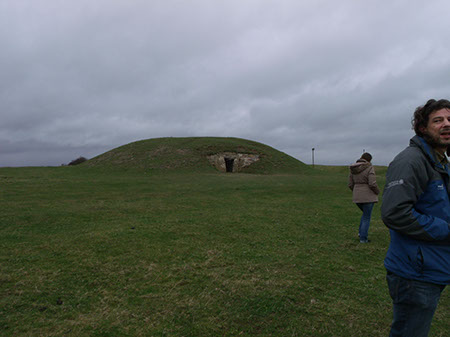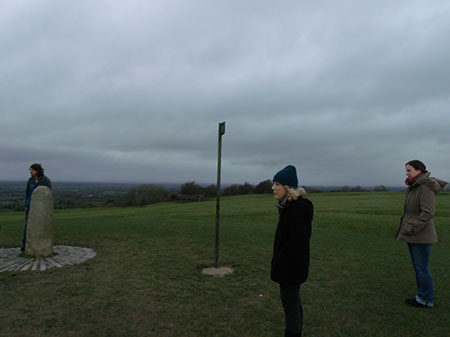 Back to the bus, and the back-road
10:30 Trim Castle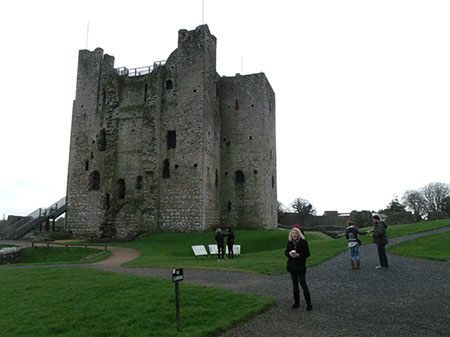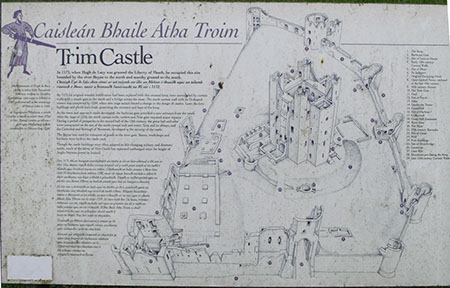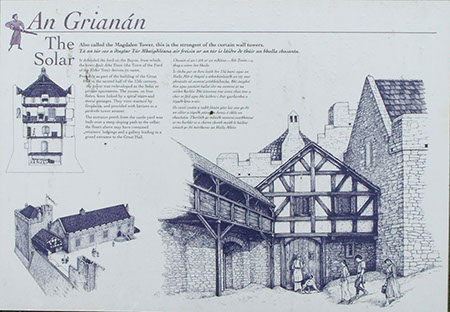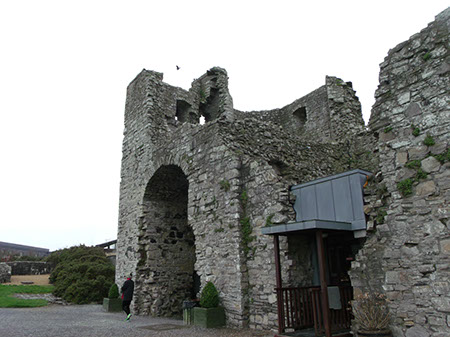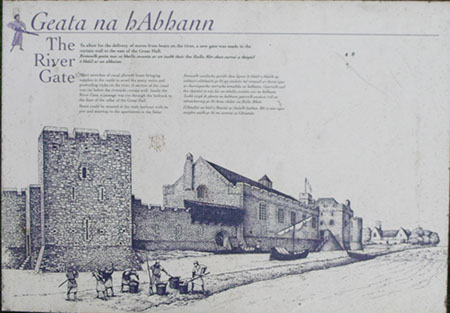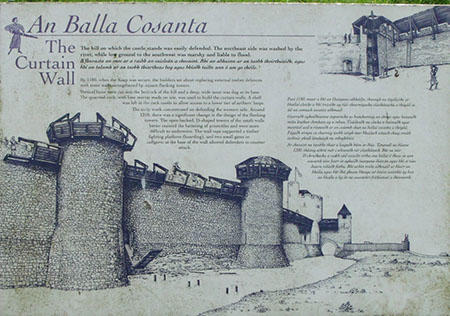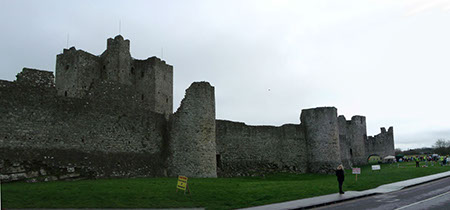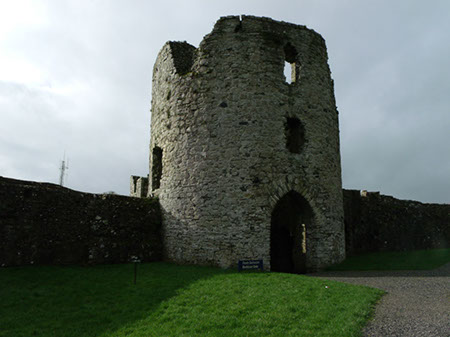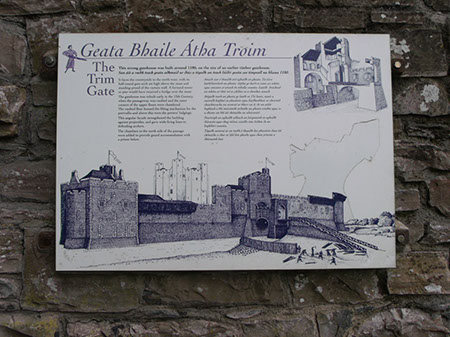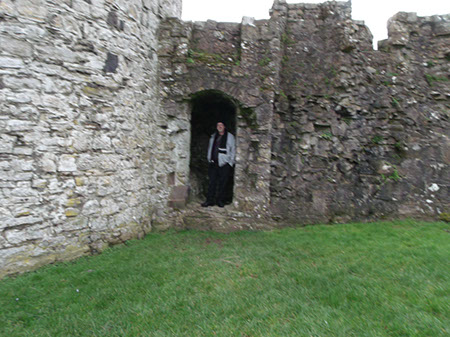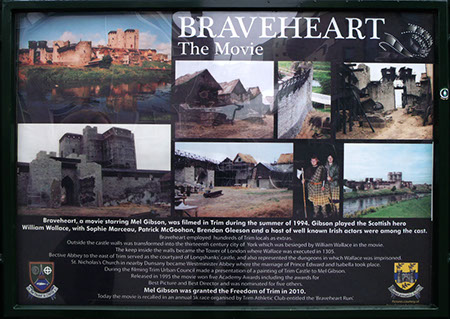 11:20 climb the STEEP and sloppy hill (450m or over 1000 ft) to Loughcrew burial cairn and passage tomb, near Plunkett's boyhood home...
built about 3500 BC, and aligned to to solstice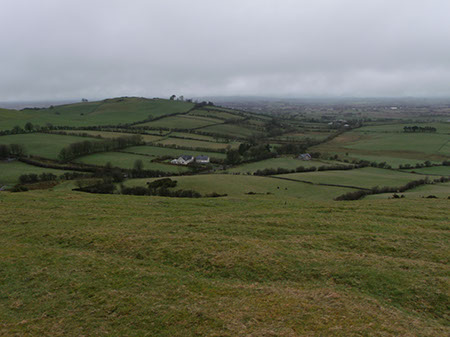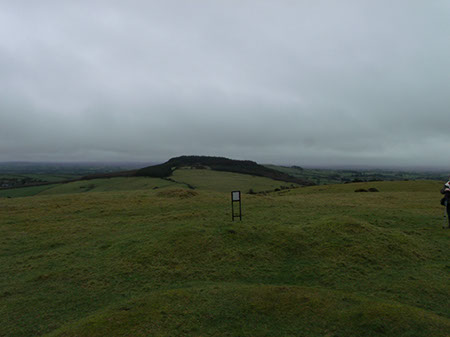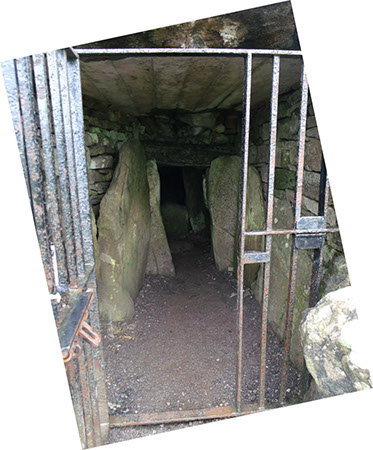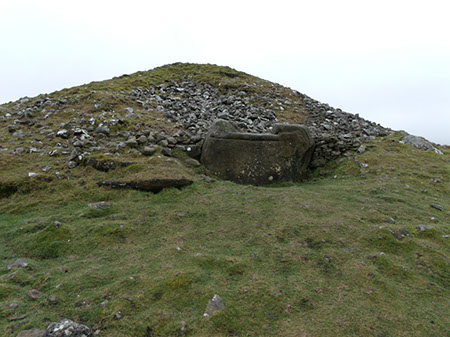 12:30 Kilian's turkey and chicken €25,00 in Mallugh
2:00 Bumpy roads to Kildemock Jumping Church, which one wall move about 1 meter in a night... Ross is standing on the original foundation
3:00 Our third trip to Monasterboice, site of a Round Tower, and two create Celtic High Crosses.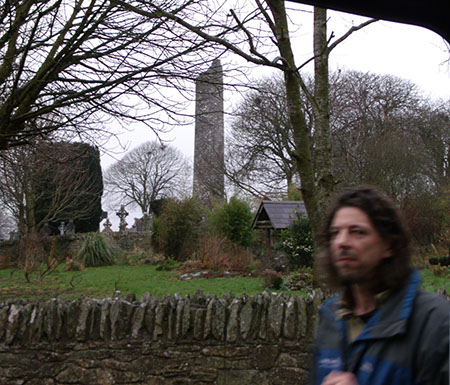 4:10 Drogheda, and we revisited Plunkett's head in the Cathedral, stopped at Esquire €2,60, for Susann's latte, and strolled to the barbican gate.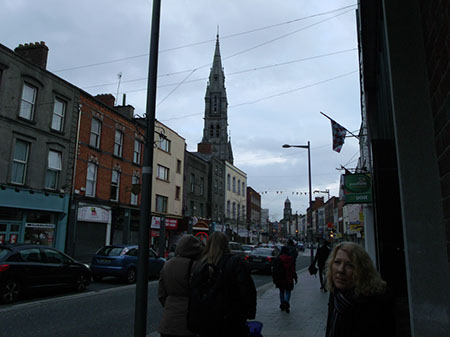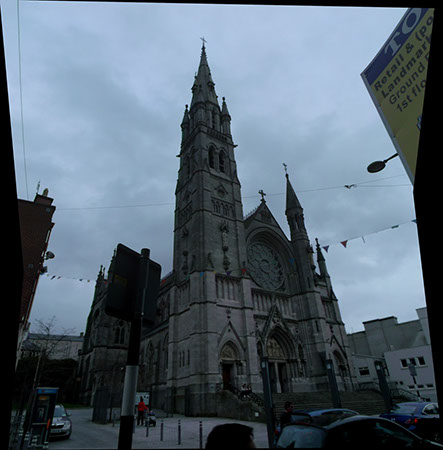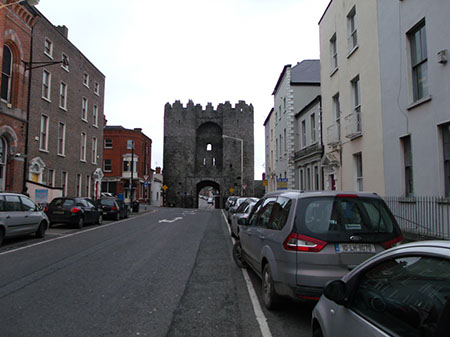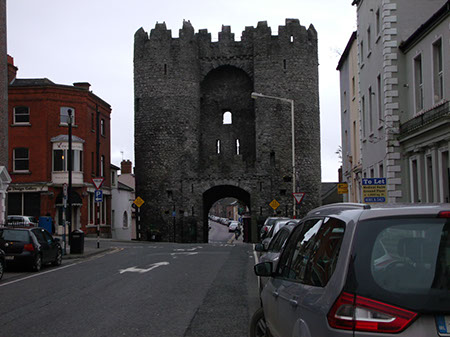 5:00 head back to Dublin
6:45, hunt for food, St. Stephan's Green center was closed
7:00 Captain America €29,90 burgers near Grafton... Hard Rock like place, original Dublin American style burger joint, since 1971.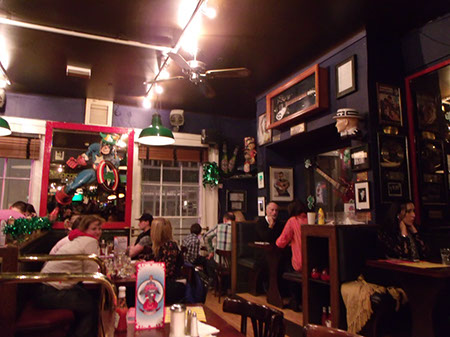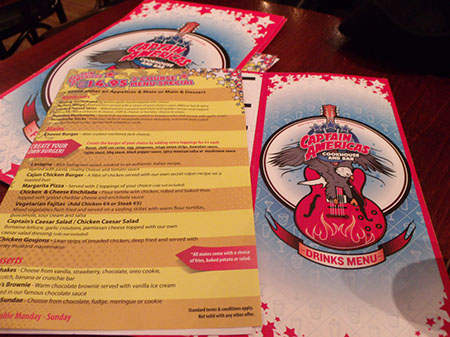 8:00 back to Donnybrook, to Pack.
Monday, March 10
Cheese and butter sandwich
8:00 taxi with Arthur, €5, 00 tip.
8:36 arrivals hall, got our boarding passes and noticed they said to check in to Pre-Clearance by 9:05
9:00 Pre clearance notice was flashing as soon as we enter hall, through US security check
10:10 boarding
10:50 take off from Dublin
Chicken tiki, movies the Family and Airplanes
Snack, it was called a Cloud flapjack (rice crispy bar?)
1:30 arrive early in JFK
1:45 to Jet Blue gate, nice not to have to deal with security, or change terminals.
Exchange Euro 25 to $25
3:38 Plane was late... missed take off time; staring to board
4:05 take off
Bouncy due to winds
6:50 arrive early
7:15 $60 parking
8:00 We knew the freeway was to be closed in Salado, so we took the back road. We wanted to go to the Texan Pie shop, but they were closed so we went next door to the Downtown Hall of Fame in Hutto for BBQ
9:45 arrive home... what a great trip