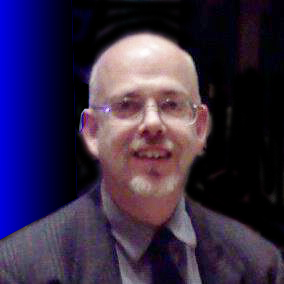 R. Craig Collins > Web Page Design > Portfolio > Driving Lesson
Driving Lesson© R. Craig Collins, 2005/6
As a parent you often divide labor.

But some things I was solely responsible for, such as driving instruction for my eldest. I don't know what I did in my previous lives to deserve this. Wait, yes I do. Smacked a palm tree right after I learned to drive. Pay it forward... oh well, back to my story.

Gracie had never ridden a bicycle, so she had no prior experience on slowing down before you turn, etc.
Now, let me make this clear, she got good at driving, but when she first started, it was rough a couple of times. I should not claim she got better from me, that was probably experience, but I will claim it some credit because I am a good teacher (material doesn't matter for a good teacher) <<rolleyes>>, and she got better partly because early on I could grab the wheel from the passenger side, so she lived to learn from mistakes.

But let's talk about one or two special days, very early on. (cue harp music and fade to 2005ish)

One morning, eldest daughter turned the Neon into a off road vehicle before I could get it back on the pavement. Just one mistake today, but that one rates pretty high. But I have chosen a new housing area, with soft curbs not high bumper curbs, lots of gentle hills and turns, and very few obstacles to get in the way, but I didn't expect her to miss this turn, that she has made before... so off dune buggy-ing we went for a bit. But again, I chose well, Grasshopper, and there was nothing but some grass, dirt, and weeds to mourn over after the ride.

That reminds me of the time when I work at the civilian airport in El Paso, and was invited to fly to Palomas, Mexico with some pilots for a 'fly in.' Well, the pilot, a biker type who flew freight, got his wheels down about half way down the dirt runway in Columbus, NM, and instead of trying it again, thought he could stop before the sand dunes and tumbleweeds. He didn't. Bent the fire out of the left prop. I saw this from the air, and it looked like a wild ride. So we pull it to the 'tarmac area' that the other planes were parked on, called the chief mechanic from the airport, and cross into Mexico where most of the people drank until they weren't worried about the airplane.

The next day, the mechanic flies out, cut off the tips of the bent prop, and declared the plane fit for the return flight, after which he would replace the prop. Well, somehow I was elected to fly right seat (co-pilot, also known as shotgun, because co-pilots don't do anything unless the pilot jumps out, or in some other way passes the torch on leaving the runner-up to fulfill their duties, etc.) when we got off the ground and headed back to El Paso. As we got closer, the pilot hit the landing gear switch, and 5 seconds later instead of having three red lights, we have two green lights... and one red. In non-technical terms, red is bad. As in, some of those round things you roll on aren't where the plane can roll on them.

So we radio the tower, and he asks us to do a fly by, so he can see if there are in fact two or three round things hanging under the airplane. He says he sees three, so he then tells us to do a 'touch and go' which is basically hit the runway then start flying again... often done to practice approaches to the runway, but in this case, to see if all the round things stay down when weight is applied. Well, they did stay down, so we go around again, land, park the plane, kissed the earth... you know, standard arrival procedure.

The next day I found out that some tumbleweed had simply gotten stuck in the landing gear sensor, so the wheels were never a problem. However the crack on the main spar inside the wing, the thing that holds the wings ON the plane, that one crack that almost finished cracking when we did the hard touch and go, that would have been a problem if it did crack the rest of the way and the wing had stopped sticking out of the side of the plane.

Anyway, that's sort of what I felt like that say when I was driving with Gracie.

On the outside, I am saying "gently give that mailbox some leeway, start your turn now, add brakes..." but on the inside I am going "OH MY GOD, WE ARE GOING TO DIE"...

Another day, her one mistake was thinking the steering works the same at 60 mph as it does at 6 mph... we were on the highway that runs behind our house, headed home. Second time on the highway, and I timed it so there are NO cars anywhere around. She drifts a little to the right, and yanks the wheel over... and this sets into motion a series of over corrections as we rapidly change direction every .003 seconds. I calmly say "off the gas" the car slows down, the car starts going straight, and I explain that at speed you just make minor corrections, incremental maneuvers while inside I am saying "PUT ME BACK ON THAT CRIPPLED AIRPLANE."

Normally after driving with Gracie I go swimming... normally I swim down (with mask and snorkel) Australian crawl and return butterfly stoke. Mask off and side stroke down, and back stroke return, then sidestroke down (other side) and back stroke back, then mask on for another Australian crawl/butterfly circuit. I do this circuit 4 times for a total of 16 round trips. Normally it takes me 32 minutes. That day, after the zigzag, I had so much adrenalin that I cut 3 minutes off my time, and the snorkel was glowing red from the amount of air my wimpy lungs were forcing through as I hyperventilated.

By the way, right after the going off road glitch, I had to go see my financial advisor about rolling over my previous IRA's into a new one that Temple College will contribute too... wonder if the guy was curious as to why all the papers on his desk kept flying around in the wind...
---
Craig
This "personal essay" rates an A+ for narrative style, descriptive language, use of quotes (whether aloud or not), and the humor of parenting. You have to save it for Gracie. She'll understand someday when she is teaching her kid to drive! Thanks.

Bonnie A. Lesley, Ed. D.
President
Creative Education Institute
5000 Lakewood Drive