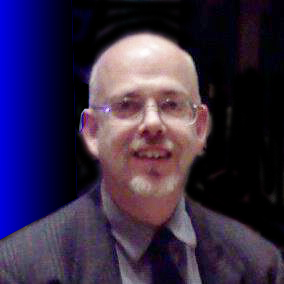 R. Craig Collins > Web Page Design > Portfolio > Camping
Camping © R. Craig Collins, 2000, 2005/6
Because I used to live in the extremely hot and sandy desert, most of the time when I went camping either was during the winter, or up in the mountains... or both. And since my mother had no desire to camp out, I really didn't really start camping until I was old enough to drive out to those places, and had friends as dumb as I was.
You see, most folks like to stay out of the wind, the cold, and consume edible food, but not us. That would have been too easy, or too reasonable, if the truth be known.
One of the first camping tips I recall was when a group of kids and chaperones went to Hueco Tanks State Park, near El Paso. It was very cold and windy that night, and the fires and lanterns would not stay lit, so rather than admire the sky that night, most of us crammed into a large wind-blown tent that offered at least a hint of protection. This was also my first chance to sleep with a girl; unfortunately I was between the Wendy and her mother, so not much came of the night aside from frostbite. But the adventure gave us the idea that we could do it again, but perhaps in better locations. And a lot of people we knew thought they had some better locations.
Ruidoso and Cloudcroft are snow skiing areas high in the mountains north of El Paso, and have the most beautiful views. Pine forests, a lot of natural areas, and not a lot of people once you get off the beaten path. Snow is on the mountains nearly year around, so of course this was a place we had to camp. On one trip there was only one small tent, so we took turns sleeping out. The views and stars were magnificent, and well worth the minor cold that the fire and bag were fending off. I slept fitfully that night, but awoke with no feeling in my extremities. As I looked around, I noticed I was covered in white and nearly had a fit, until I realized it was just the ash from the now extinct fire. I believe that was the trip that prompted the use of Coleman stoves in the future, and at least the option of structures for occasional use.
On one such trip where we did have a structure for shelter, we were in a very rough cabin belonging to one of the pilots at the airport. It had an outhouse 50 yards away (I was told that was 49 yards too close in the heat of the summer, and I knew it was 49 yards too far in the winter.). The floor was dirt, and the beams were about 5'10, and I walk at an even 6", so you know how that worked. One night, we were spraying Coleman on a fire we had built in the fireplace (remember, young and stupid) and my friend Bill wound up doing a very nice Joan of Arc impression for about two seconds.
The real outdoor camping was usually done by Danny and I, though, and usually in the City of Rocks or the Gila; and in the winter as often as not. The Gila wilderness is a reserve in the mountains that has forests, streams, and even an old Indian Pueblo. It was beautiful anytime of the year. On one warm weather trip we roughed it back as far as we could, set camp, and then saw a car drive by on the ridge above us... we had managed to cross the wilderness all the way back to civilization.
We finally found what became a favorite place near the wide part of a stream against a cliff wall. Good for cleaning up, getting clean water (at least cleaner to start with... we always used a chemical sterilizer and boiling) and privacy, as few would cross the steam there. Again, we were rewarded with simply majestic views both in the daylight and at night.
Danny used to wear a one-piece jump suit, which was always funny in the cold when he would go off to answer nature's call, and have to strip to the ankles... that was one lesson he never did learn.
A few lessons that we did learn:
*Use metal canteens, you can't heat frozen plastic ones in a fire.
*Take something to cook with; on one trip we forgot oil to cook our pancakes on and wound up using peanut butter in the mess kit skillet. Interesting taste sensation that was not even palatable when we tried it back at home.
*Stream water is cold even in summer, so baths can be taken in 2.6 seconds.
*And finally the biggest lesson learned,
bears do poop in the woods.